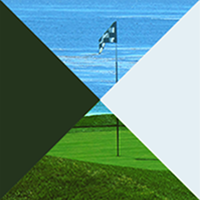 Golf Bags
With our collection of high-quality golf bags, your equipment and gear will be safe and within hands reach at all times. Pick your favourite from our impressive collection and order it today at Golfmotion.
Golf Bags
We have different golf bags including Lightweight and Travel, Tour and Cart Style, Ladies Bags, Junior Bags and golf bags for NRL and AFL fans out there. Of course, if you want them personalized, feel free to check out our personalized golf bags section at Golfmotion.
When it comes to golf bags, it is essential for them to be easy to transport and giving you comfortable maneuverability on the golf course at the same time. Our golf bag collection is exactly what you need to enjoy your time at the golf course even more and improve your game as well.
At Golfmotion you will find all of the premium brands regarding golf bags, including Walkinshaw, Optima and PGF. The golf bags we sell on our site are extremely practical and efficient while being extremely high-quality and durable.
The prices at Golfmotion are, as you can see, extremely affordable and we offer express shipping Australia-wide.
Check out our various styles of golf bags and order today! High-quality guaranteed! If you are looking for personalised golf bags - don't hesitate to contact us!