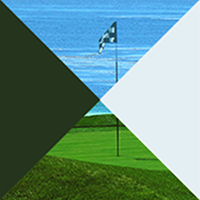 Golf Umbrellas
Protect yourself from the harsh weather conditions by choosing our perfect high-quality golf umbrellas available in a great range of designs. Read our full review and find out the details about this product from Golfmotion.
On our site, we have a huge variety of golf umbrellas, and you can choose between many sizes, styles, and colours. With our brand, you are just moments away from having your own ideal product.
Stay clear from the rains or heavy sunshine on the golf course with the premium umbrellas from our site.
Why Are They A Necessity On The Golf Course?
Considered super helpful on the golf course, the golf umbrellas will improve your game and make sure that the extreme weather doesn't affect your performance and you will not get tired from the sun.
Another reason why professional and semi-professional golfers carry around umbrellas is because of the sponsorship. Golf is an extremely popular sport which attracts a wide audience and therefore many companies have used it as a promotional tool. But given their functionality on the course, you can order them no matter your playing level.
If you want to personalise your umbrellas and use them as promotional products, Golfmotion is the right choice for you. They have proven to be extremely cost-effective when it comes to spreading the word about your business or organisation and ordering this product from our site will help your brand grow and stand out from a crowd.
Product Specifications
As you can see below, there are currently 5 different styles you can choose from on Golfmotion, including The Par, The Pro, Eagle, Typhoon and The Hurricane. All of them are available in plenty of colours you can choose from.
Our fashionable and high-quality umbrellas have the following features:
Can be customised with your logo, text or slogan
Plenty of colours to choose from
Extremely sun and weather resistant
No minimum or maximum order amount
Fast shipping provided across Australia
Consisting of high-quality materials
Latest technology used for production
Golfmotion – About Us
Here you will find a massive variety of golf products that will make your time at the golf course even more enjoyable, and at the same time, you can personalise them with your brand and make them a promotional product.
Our team of specialists will provide you with all the support you need in order to make your buying experience extremely easy and straightforward. We always make sure that our clients will get the highest quality products at an extremely affordable rate, and with Golfmotion you will save tons of money.
Golf umbrellas are one of the most well-known products on our site and with the affordable prices and fast shipping services from Golfmotion, you will make a great choice.
Keep in mind that we can customise your golf umbrellas according to your specifications. If you have any special requirements or inquiries, please, feel free to write us via the Contact Us section on our page.
The ordering process on our page is extremely simplistic and straightforward. You just have to pick your desired style of the umbrella, pick your colour and set the desired quantity you wish to order. And that is it. Your order is finished, and we will make sure that it will be delivered to you as fast as possible.
Summary
With our golf umbrellas, you will stay sheltered from rains and extreme sunshine when you are on the golf course. With Golfmotion, you have the opportunity to include some of the best umbrellas in your golf cart, which we guarantee that will serve you for a long time, given their high-quality and extreme durability and weather resistance.
Take your pick from our magnificent collection and make sure that the bad weather will not have an impact to your performance on the golf course.
Here at Golfmotion, you can always find more golf accessories. Feel free to explore our full collection on this link.
For more daily updates and cool stuff from Golfmotion, check out our Facebook page.
Don't miss out on this splendid opportunity, and order our state-of-the-art golf umbrellas from Golfmotion today!