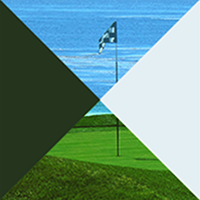 Titleist
One of the main reasons why you should consider buying used golf balls is because it saves you a lot of money. Although they are not at their best performance, used golf balls can be a great acquisition to improve your game, and many manufacturers nowadays make golf balls with such quality that they can resist any given environment and still be quite decent to play with. Many of the used golf balls that we sell at Golfmotion have proven to be high-quality and basically perform like new ones! 
Furthermore, some golf developers like Titleist take good care of the endurance of their golf ball line, and we can guarantee you with utmost certainty that they will be a good buy even if they were used before. Our Titleist used golf balls are nearly half the price compared to the new ones, meaning that you can almost buy 2 dozen for the price you would pay for a dozen new ones.
But, it is essential to know the quality of the used Titleist golf balls before you decide to order and buy them. Here at Golfmotion, we assure you that our used golf ball collection is high-quality and still has high-performance attributes. The prices are extremely affordable as well.
Our shipping is extremely fast and efficient across Australia, and we'll make sure that your order will be delivered in no time! Feel free to check out our whole used golf balls collection here at Golfmotion.
Improve your game with our used Titleist golf balls and order them today from Golfmotion!